Welcome to City of Rice

City of Rice... A Place to Call Home!
Employment Opporturnites Click Here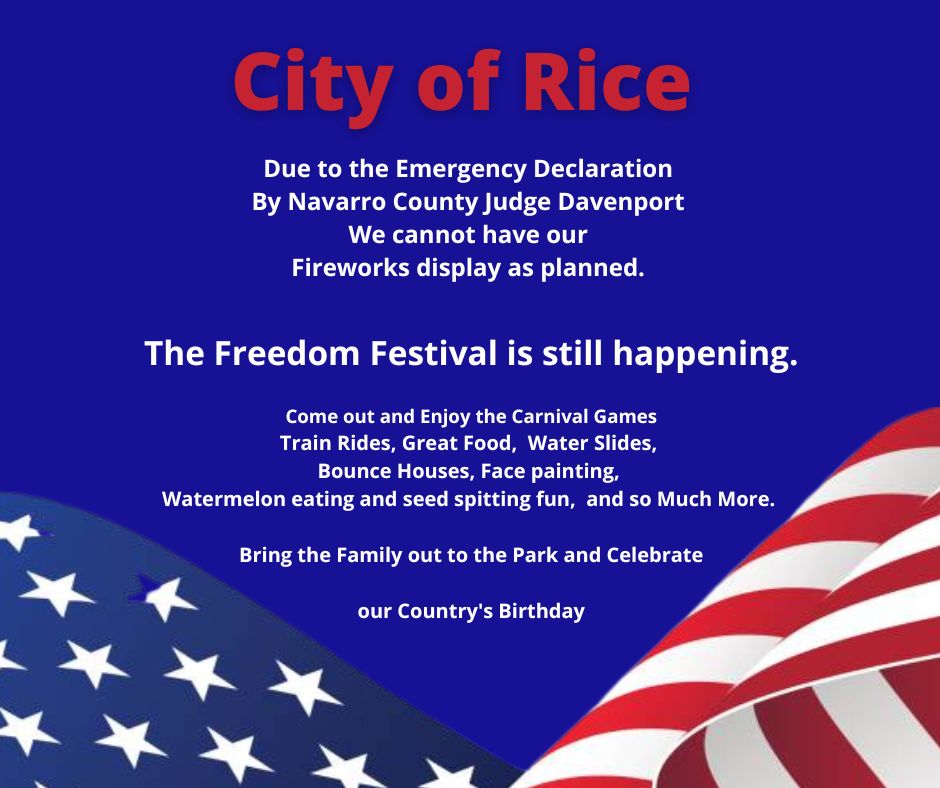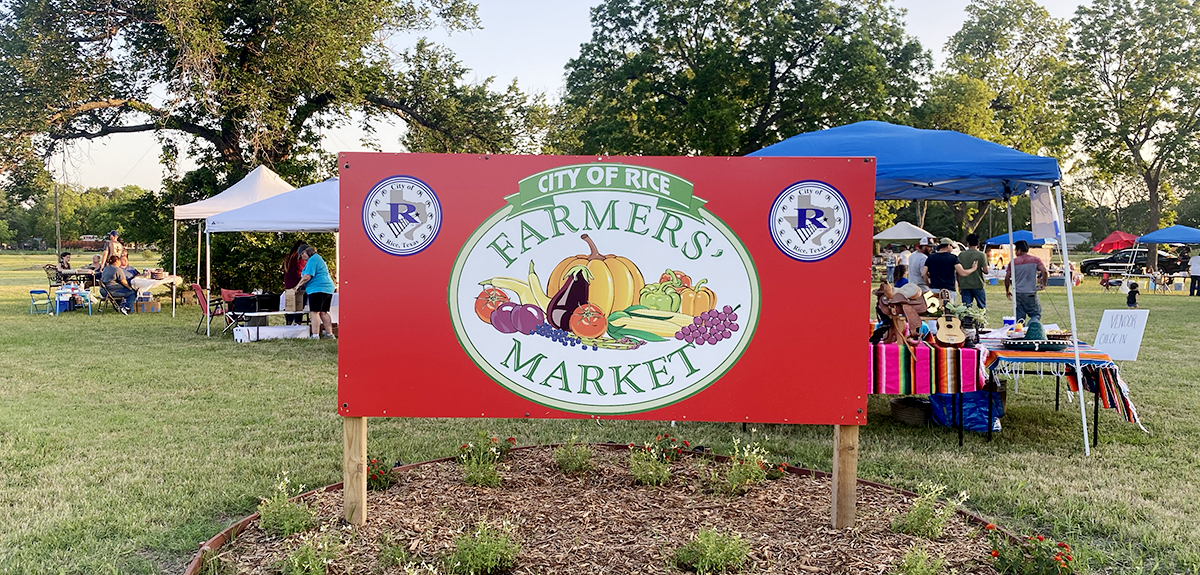 Farmers Market begins May 12th 2022
Whether it is a local farmer's market or main street shops, shopping local sustains our community and supports local merchants. A win-win for all!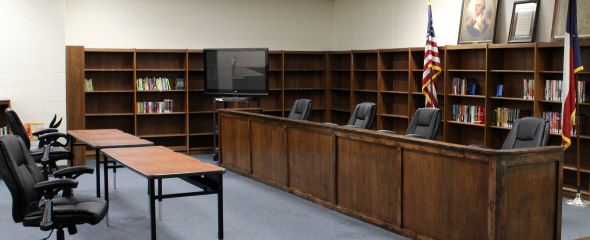 Courts
eDocket Court Proceedings
Currently all court proceedings will be held remotely via Zoom meetings. To enter the November 12, 2021 Court Session please

click here...
PLEASE BE SURE TO LOG IN TO YOUR ZOOM ACCOUNT TEN TO FIFTEEN MINUTES PRIOR TO YOUR SCHEDULED COURT SESSION TIME

.
Court Schedule:
Attorney Docket - 9:30 am
1st Pre-Trial Docket - 10:15 am
2nd Pre-Trial Docket - 11:15 am
NO VIDEO DEVICE? OR HAVING AUDIO ISSUES? INSTRUCTIONS FOR CONNECTING BY PHONE:
Please call 346-248-7799, follow the prompts, enter the meeting ID# 821 1918 2480
FOR DETAILS REGARDING EDOCKET PROCEEDINGS PLEASE REFER TO MUNICIPAL COURT PAGE FOUND UNDER GOVERNMENT TAB.
Featured News
Rethink Rice Business Assistance Grant
12/28/2021
To strengthen our local businesses due to the effects of COVID-19 we are offering a one time "Rethink Rice Business Assistance Grant". For more info stop by city hall to pick up an application. (This is an American Rescue Plan Act (ARPA) project.
Rethink Rice Utility Assistance Grant
12/28/2021
We will bounce back from the effects that COVID-19 has had on our community! To help with this process we are providing a one time Rethink Rice Utility Assistance Grant to suffering families (paid directly to the utility company). If you are a citizen of Rice and need assistance with utility...